We want Gilston Park Estate to reflect the best of community life. Healthy, active, connected and welcoming, it will be a place for people of all ages, bound together by spaces to learn, work and spend time.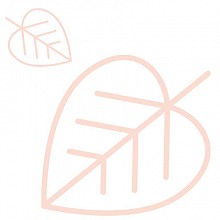 Gilston Park Estate will create thousands of jobs, providing modern business space and opportunities for people to work locally. It will provide a school place for every child, and a vocational skills centre at the heart of our ambition to create opportunities for younger people.
Parks, shops and meeting spaces are planned for every village, making them distinct and vibrant. Much of the agricultural land around Gilston Park Estate will be restored to open countryside, and we will provide parks and public gardens that connect the villages.
As well as meeting the real and pressing need for local homes, the proposals address climate change by shaping places around the community's needs and reducing reliance on cars. Links to public transport and measures to encourage walking and cycling are key parts of this vision. Over time, we want to see the majority of all journeys taken by sustainable modes and are committed to making this happen.
These measures are essential in creating the sustainable, connected, thriving communities that people want to see. We look forward to working with the local community to bring our vision for Gilston Park Estate to life.
Find out more about how we intend to deliver these ambitions by visiting these sections on the righthand side