Gilston Park Estate will see genuinely ambitious plans for sustainable movement to ensure quick, high quality and affordable ways to travel around without using a car.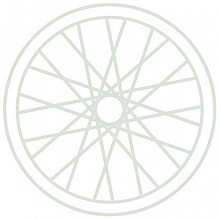 To support this ambition, we've formally committed to a target of delivering over half of all journeys by sustainable modes.
We want to send a strong message to all who live, work and spend leisure time in Gilston that this is a safe, healthy and sociable place where sustainable modes are designed to be the most attractive forms of local transport.
Places for People have engaged closely with the Garden Town and the planning and highways authorities to further develop the scheme to meet this ambition and secure the benefits it will bring to people, places and the environment. This has resulted in a number of changes to the proposals as follows:
Village 1 Access
The main entrance to the Gilston Park Estate in Village 1 will be for sustainable transport modes only with a separate entrance for private vehicles to the east of the main access. There will also be a 5m wide pedestrian and cycle bridge over the junction & onward connection to Harlow.
Pye Corner & Terlings Park Junction
The Pye Corner & Terlings Park junction has been fully redesigned including the following changes:
Reducing the number of vehicle lanes at the widest part of the junction from five lanes to two (with additional right turn bays) and moving the Eastern Stort Crossing further north from Terlings Park;

Reduction in the width of the proposed bridge over Fiddlers' Brook;

Moving the access to Terlings Park to the west to join Eastwick Road at Burnt Mill Lane;

Relocating the proposed noise mitigation screen further away from existing properties within a new attractive living and woven willow structure; and

Improvements to walking and cycling routes to allow convenient travel across the junction, as well as more scenic routes via the public footpaths, river and the listed Fiddlers' Brook footbridge that pass under the new road.
Village 2 and 6 Accesses
These are now proposed as traffic signal-controlled junctions with appropriate priority for buses.
Burnt Mill & Parndon Mill
A design showing potential improvements to Burnt Mill Lane for pedestrians and cyclists has been included. This would narrow the carriageway for vehicles to reduce speeds and provide more width for sustainable users. A route via Eastwick Road and Parndon Mill for pedestrians is also being facilitated.